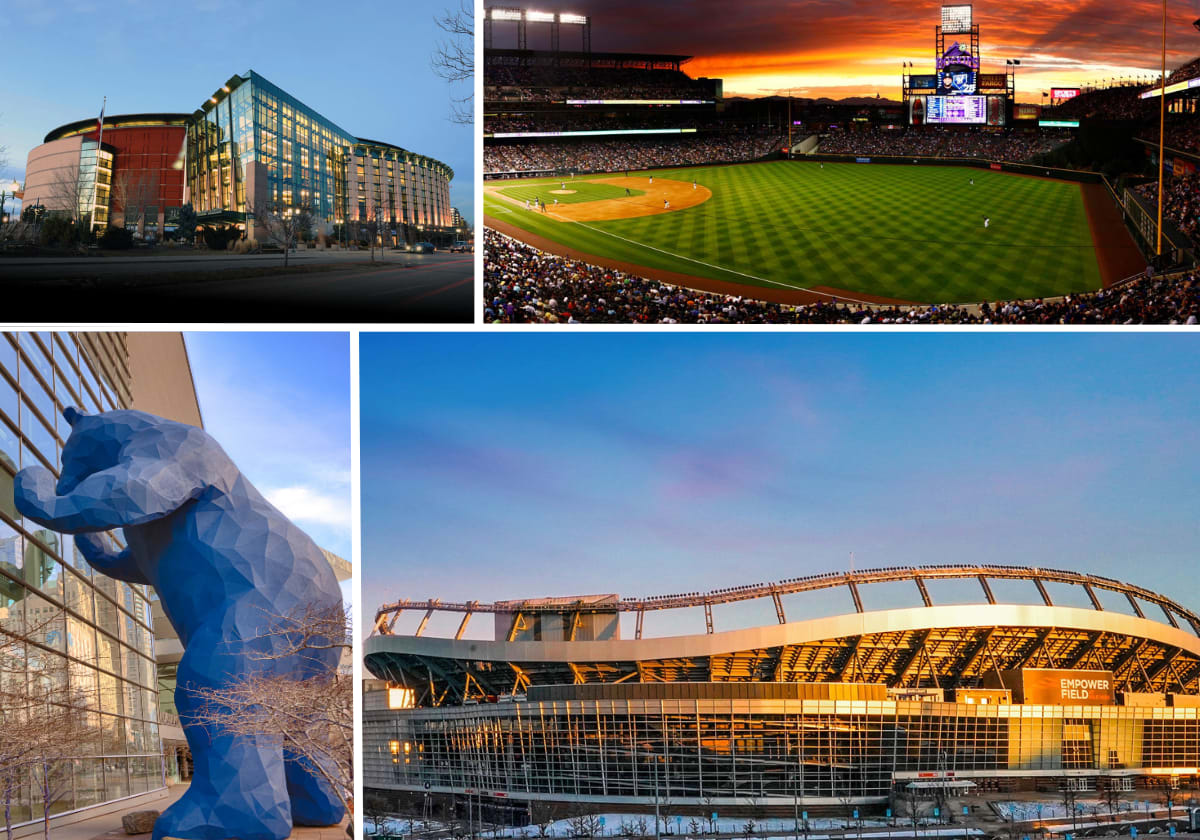 Photos: Courtesy of Visit Denver & Empower Field at Mile High Stadium
As Denver's leading luxury real estate team, we know that a home's location is key. In this post, we reveal the best neighborhoods for sports enthusiasts and entertainment aficionados, ensuring you'll never miss a moment of excitement in the city.
Downtown Denver & McGregor Square
Downtown Denver is one of the best neighborhoods in the American West to access a wealth of entertainment in such a short radius. Residents can easily walk, bike, drive, or utilize the Light Rail to catch a performance at Empower Field at Mile High, Ball Arena, Denver Center for the Performing Arts & Coors Field. These venues offer an abundance of entertainment including sporting events, concerts, musicals, and theater performances that offer a diverse mix of entertainment that is enjoyed by residents and guests visiting the Mile High City alike.
One of the most loved and "alive" neighborhoods in the Downtown Denver area is Lower Downtown, also affectionately known as LoDo. LoDo is one of the oldest neighborhoods in the community boasting one of the largest original commercial building collections in the American West, highlighting its original architecture from the nineteenth and early twentieth centuries. These beautiful buildings now host a myriad of robust eateries, nightlife spots, shops, and residences that are practically "next door" to Denver's entertainment venues.
One particular area added to the LoDo scene in 2021, McGregor Square, gives a whole new meaning to entertainment accessibility! Right next door to Coors Field and adorned with a 17,000 sqft outdoor entertainment plaza designed to host restaurants, screenings of local games, and show live concerts, this spot is the hub that ties the downtown scene and sports enthusiasts together. Designed to resemble the beauty of the nineteenth-century neighborhood, this area is the perfect blend of old with new and incorporates entertainment, residential living, and guest hosting in one unique spot, making it a desirable location for sports and entertainment enthusiasts who are looking to enjoy the LoDo area, outdoors and celebrate their love of entertainment!
Available Properties in the Neighborhood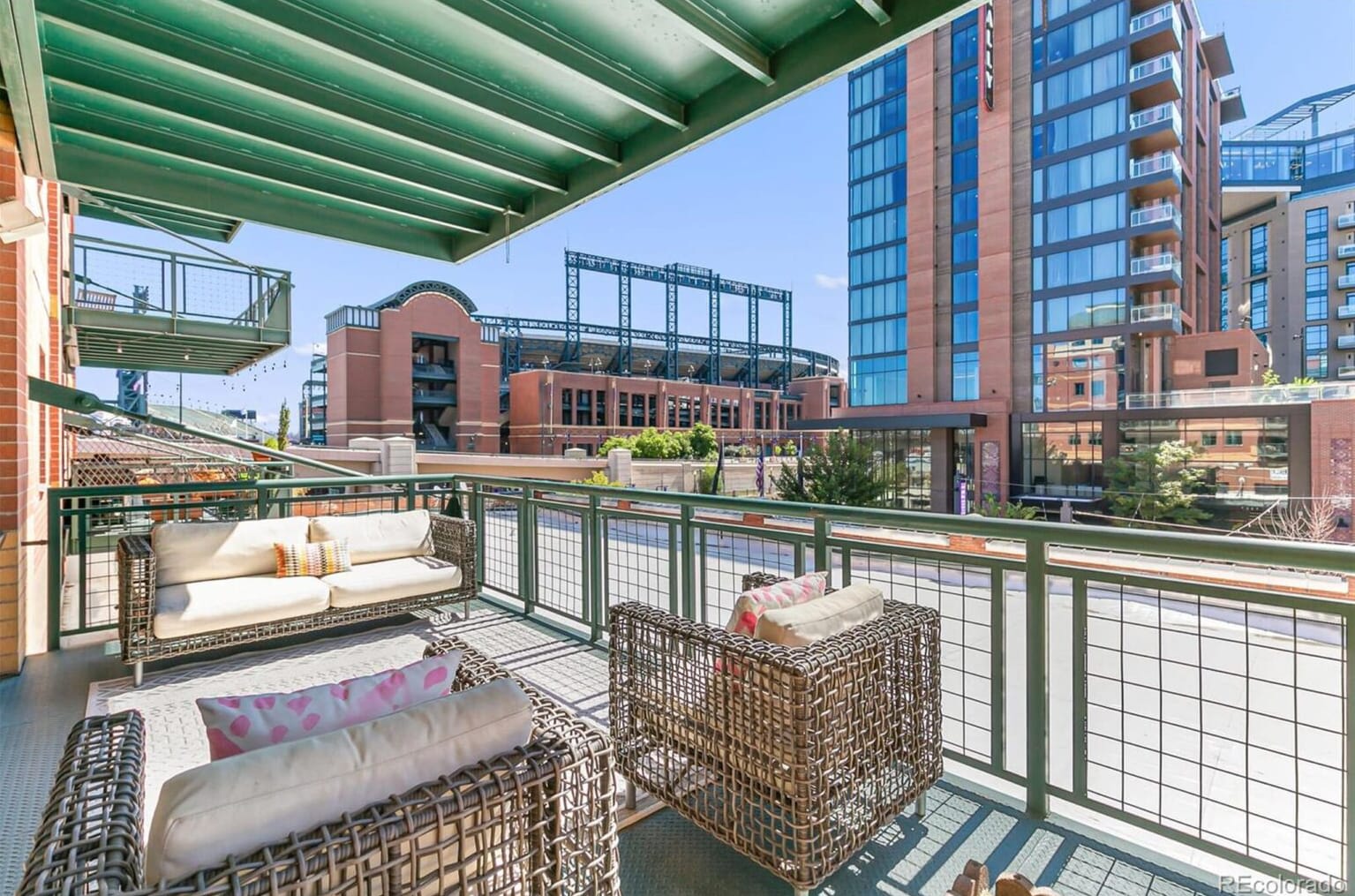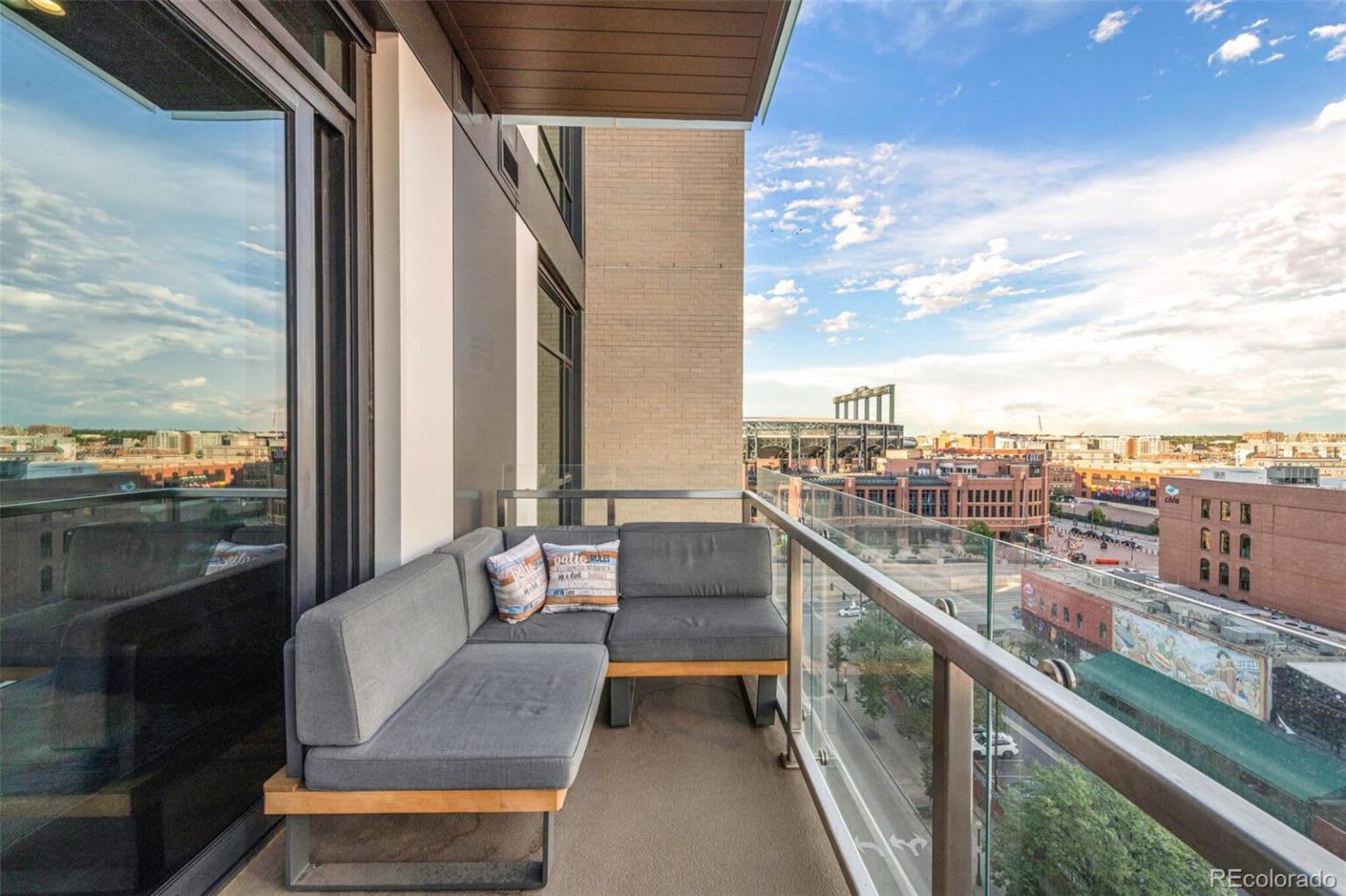 River North Art District
The River North Art District, also known as "RiNo," is another excellent location for accessing entertainment. Just a short 10-minute drive or ride from Coors Field, Empower Field at Mile High & Ball Arena this neighborhood is extremely desirable for its unique and funky scene as well as its quick access to the sports & entertainment district, which is just south of this quirky neighborhood.
RiNo is a lovely mix of urban charm and industrial restoration. It is made up of transformed warehouses and factories that have been turned into an iconic Denver nightlife scene with a mix or breweries, restaurants, jazz bars, and more. Local artisans also use RiNo to showcase their specialized furniture, single-batch coffee roasting, beer brewing, winemaking, and art in every shape and form.
Getting to and from this neighborhood is easy as it sits nicely on the edge of Downtown Denver and up against I-25, making it the ideal location for residents who enjoy the eccentricity of the location, but also want access to entertainment areas that are just beyond this fun neighborhood.
Available Properties in the Neighborhood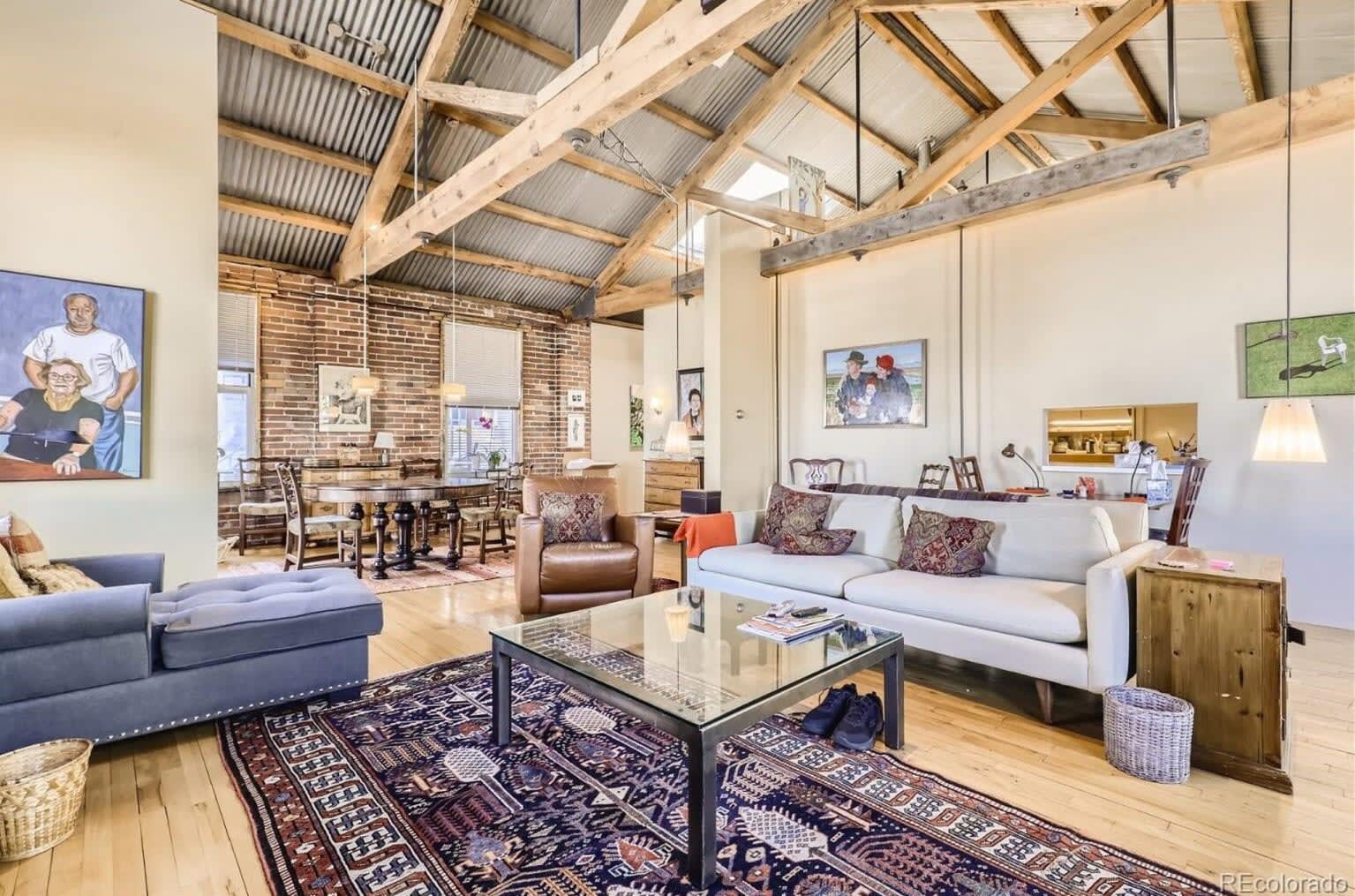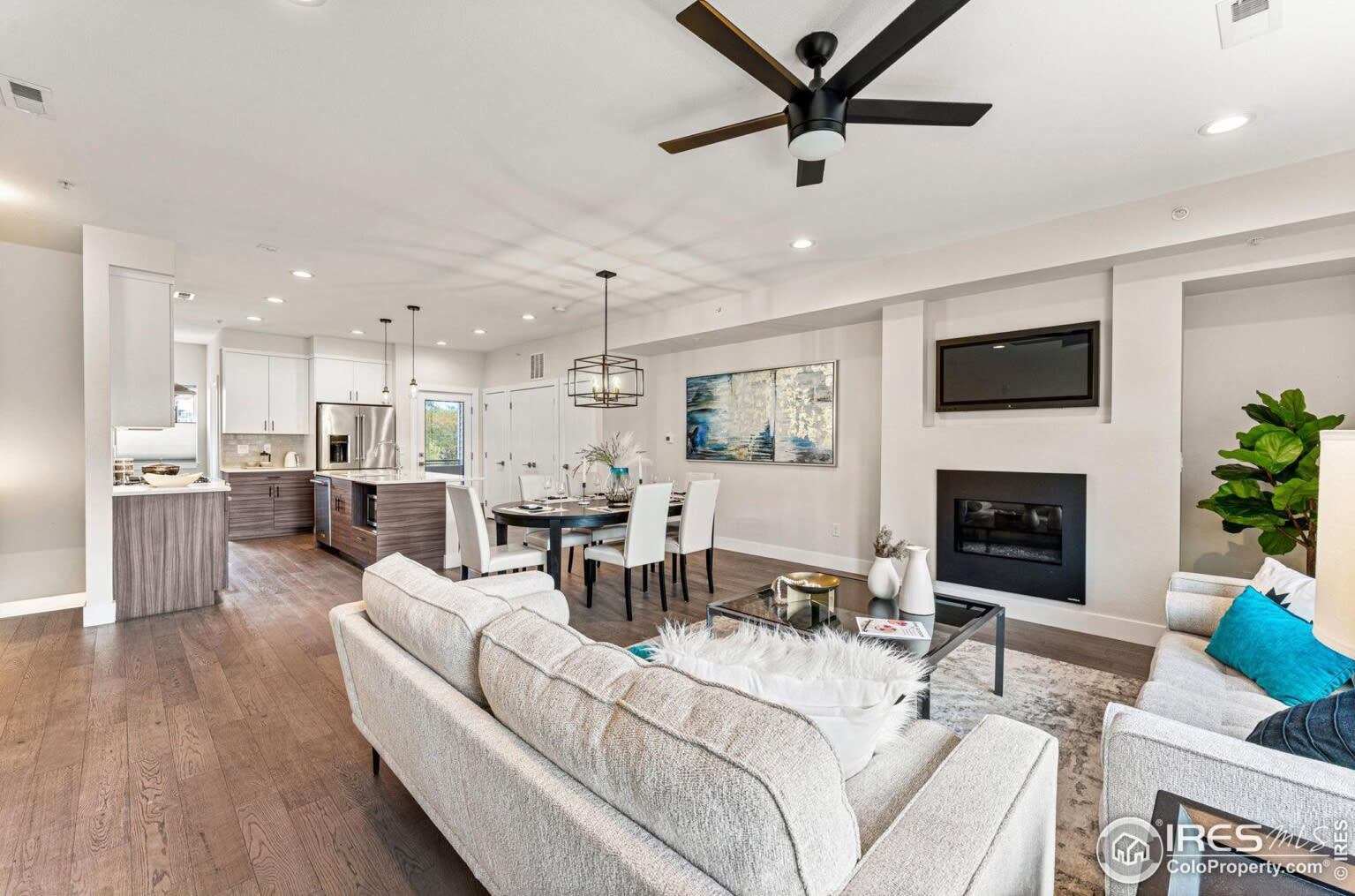 Listed by Amy Berglund | Milehimodern
Five Points
One of Denver's most diverse neighborhoods is Five Points which refers to the intersection of Welton Street, Washington Street, 27th Street, and East 26th Avenue northeast of downtown Denver. Known as the "Harlem of the West" it played host to jazz greats including Billie Holiday, Louis Armstrong, and Miles Davis who stopped in to play at clubs located in Five Points such as Rossonian and the Rainbow Room.
Today, Five Points is known by locals for its soul food and barbecue eateries, craft breweries, coffeehouses, independent music venues, and museums highlighting its historic past. This neighborhood is just a short 10-minute drive to Denver's theater district, Coors Field & Ball Arena, making it the perfect location if you're wanting a home that it is in an upcoming, diverse area with rich history and full of stories that will transcend for generations to come while being able to quickly access the art and sports entertainment areas of the city!
Video: Courtesy of Visit Denver
Available Properties in the Neighborhood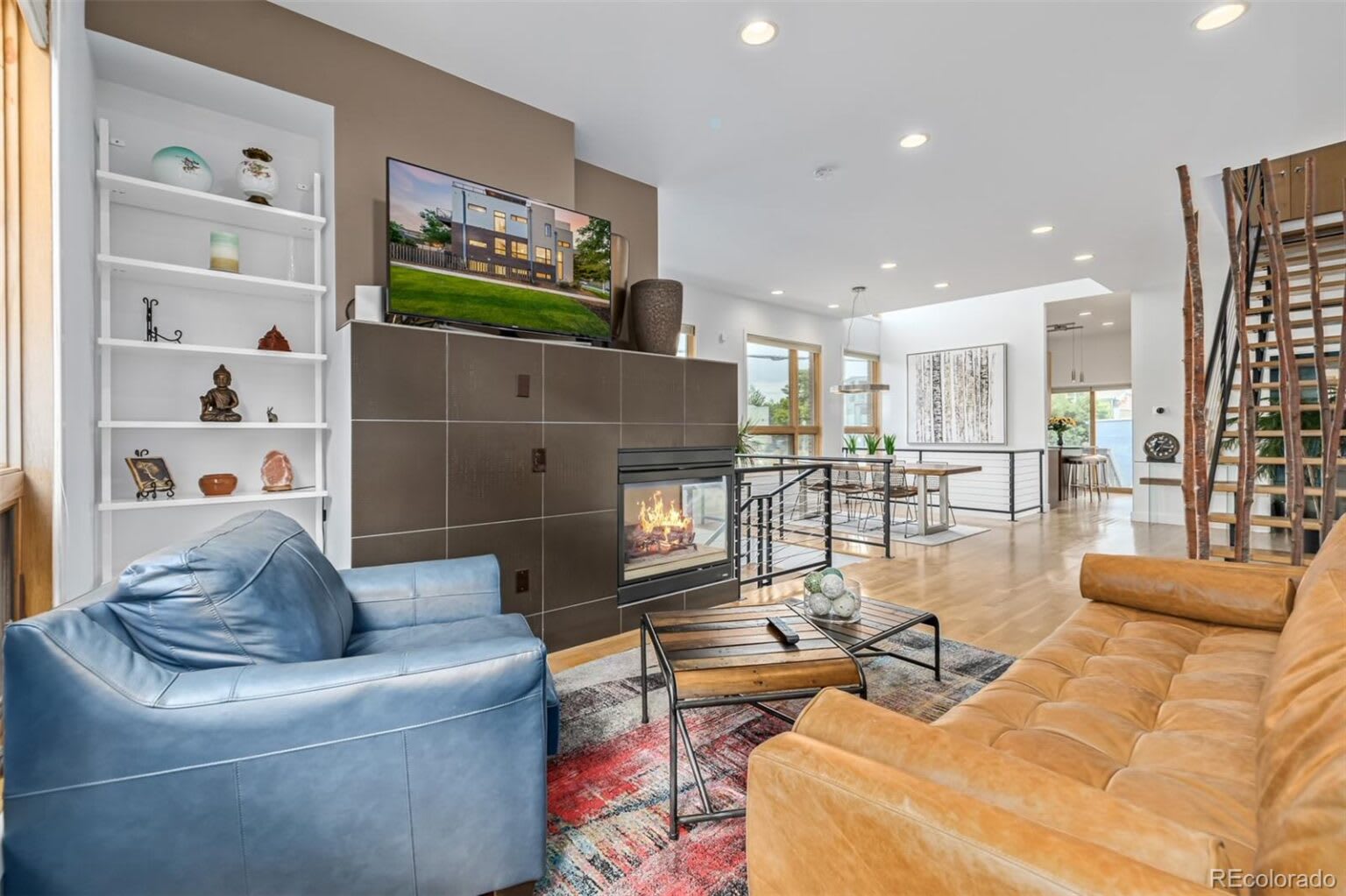 Listed by J Opp | Engle & Volkers Denver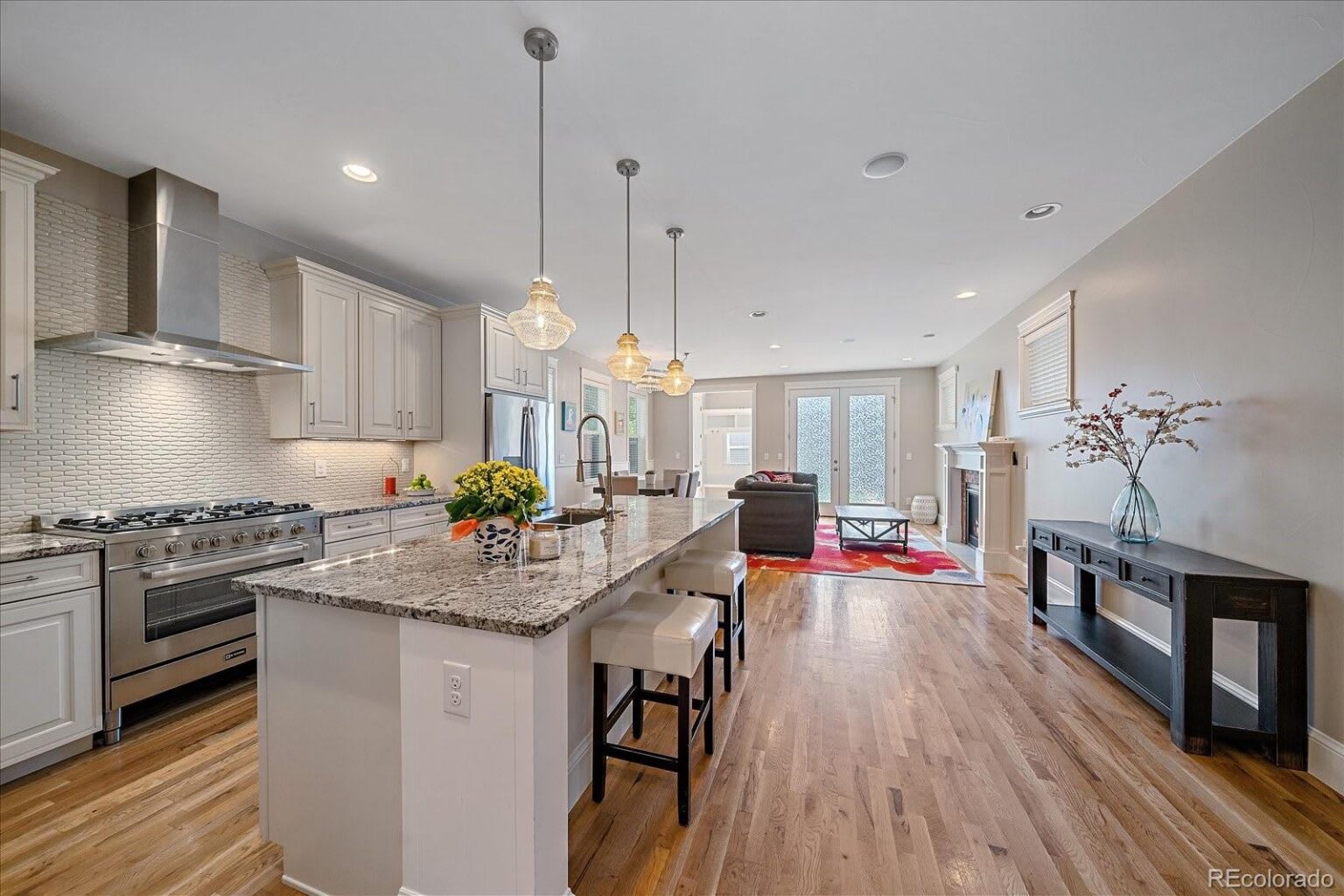 Listed by Paige McLaughlin | RE/MAX Alliance
Denver provides its residents with a plethora of communities that are a mix of innovation, old and new charm, and ease of access to entertainment venues. All of the areas listed above are guaranteed to provide the sports enthusiast or lover of the arts with easy access to Denver's three major sports complexes, bustling theater district as well as local entertainment, delicious eateries & more!
Getting into your dream neighborhood close to your interests is easy to do! All it takes is a quick phone call to our team and one of our expert agents will guide you to the neighborhood that best fits your needs and gives you the easiest access to the venues that best fits your lifestyle. Let's connect and we'll guide you to your perfect neighborhood and will find the perfect home to match!